Talamonti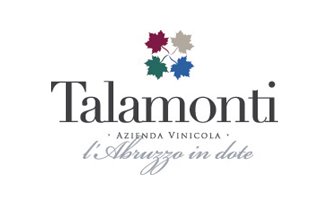 Talamonti
New wine with deep roots
The winegrowing estate Talamonti was founded only in 2001 in Loreto Aprutino, a municipality in the Pescara region, which together with the municipalities Moscufo and Pianella forms the so-called Golden Triangle of this rich agrarian region. Prior to this, however, for generations the vineyards of Talamonti were in possession of local families, including the Di Tonno family, which was in charge for the establishment of the modern production plant.
VFather Alfredo and his daughter Antonella Di Tonno who run the winery today encountered the winemaking traditions of the Abruzzi with great respect, but also with an undisguised view for new oenological processes.
The Talamonti vineyards benefit both from a unique terroir and an exceptional microclimate that has facilitated the international reputation of the municipality of Loreto Aprutino. The proprietary vineyards around the winegrowing estate comprise 32 hectares at an altitude of about 300 meters above sea level in a Southeastern location in the river Tavo valley. The climate of Loreto Aprutino is influenced by the Apennines and the Adriatic Sea, which is only about 25 kilometres away from the estate. In addition to the domestic varieties Montepulciano and Trebbiano d'Abruzzo, on a small lot of land since 2004 the autochthonous grape Pecorino is cultivated giving rise to fruity wines with a very fine acidity.
The wines of Talamonti are modern and elegant, but with deeply recognizable roots from the Abruzzi, a landscape which is characterized by its authentic and unspoilt nature. The Di Tonno family attains its inspiration from the colours, scents and flavours of the natural wealth of the region, and intends to capture this opulence in their wines by strictly preserving the typicality of the domestic grape varieties.