Sella & Mosca
Sella & Mosca
Sardinia's undisputed No.1
The currently outstanding position of Tenuta Sella & Mosca in Italian win, may be best seen from the fact that Italy's most prestigious wine guide Gambero Rosso has named the Tenuta "Winery of the Year 2013". As far as the popular Sardinian varieties Vermentino and Cannonau are concerned, the interpretations of Sella & Mosca are standard-setting for decades and cannot be ignored.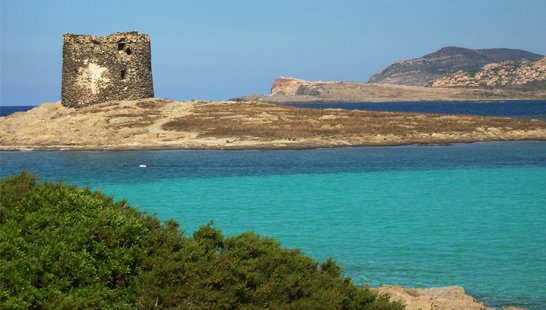 Two Piedmontese adventurers, the engineer Eriminio Sella and the lawyer Edgardo Mosca, founded the winegrowing estate Sella & Mosca in 1899. A few years earlier they had fallen in love with the enchanting coastal landscape and the moderate climate in the Bay of Alghero. In a strenuous effort, the two founders subsequently transformed a few hundred hectares of stony pasture landscape into fertile vineyards.

Even today the winegrowing estate as one of the few of this size resorts entirely to grapes from its own vineyards. Sella & Mosca maintains own wineries in the three most important wine regions of Sardinia. I Piani, the winery closest to the mother company, is located in the DOC Alghero in the Northwest of the island. With a cultivated area of 573 hectares it is not only the most important of these three, but also one of the largest wineries in Europe. Next to the famous Vermentino and Cannonau varieties here the Torbato is prospering, from which Sella & Mosca as the only winery in the world (!) produces genuine premium wines.

For Sardinia's two most popular varieties Vermentino and Cannonau, the interpretations of Sella & Mosca for decades are the benchmark all other winegrowers will have to compete with. The maturing cellars, built in 1903, are the legendary "temple of wine", where selected red wines mature.