Quinta dos Murças
Quinta dos Murças
Breathtakingly Beautiful and Extremely Good
The Douro Valley is the oldest protected winegrowing region in the world, known for its monumental landscape with deep, craggy valleys.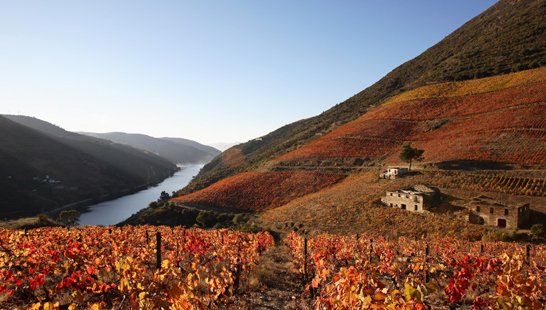 The Douro River keeps temperatures consistent and mild and reflects the sunlight back onto the grapes from below. The unique landscape recounts the eternal story of man's struggle against the elements. Microclimates abound here, and the winemakers' understanding of their peculiarities drives the creation of some of the most interesting and noble wines from Douro.
Quinta dos Murças is a project of love by the Roquette family. The estate is located in the Alto Douro Vinhateiro region, which typically experiences very cold winters, very short autumns and springs and dry, hot summers. The vineyards benefit from a terroir that is very distinctly formed by the mountains, elevation, slate soils and typical climate of the Douro Valley. It is planted with a wide range of indigenous grape varieties and is cultivated based on organic principles and integrated production methods. The olive trees, orange trees, almond trees and Mediterranean scrub forest help maintain the equilibrium of the ecosystem.
All parcels are classified as letter 'A,' the highest grade that a vineyard in the Douro region can receive. The parcels range from extended sections along the banks of the river to sites at 300 m of elevation. Some of the old vineyards date back to the 40s and are planted with grape varieties typical of the Douro region: Touriga Nacional, Touriga Franca, Tinta Roriz, Tinto Cão and Tinta Barroca as well as Tinta Amarela and Tinta Francisca, which continue to grow in popularity.