Jose Cuervo
JOSE CUERVO
The Real Tequila
Jose Antonio Cuervo is considered to be the inventor of Tequila. In 1758, the Spanish king ceded to him a piece of land in the Mexican state of Jalisco. ON this location, Cuervo cultivated the agave cactus and made the first tequila of the world from it.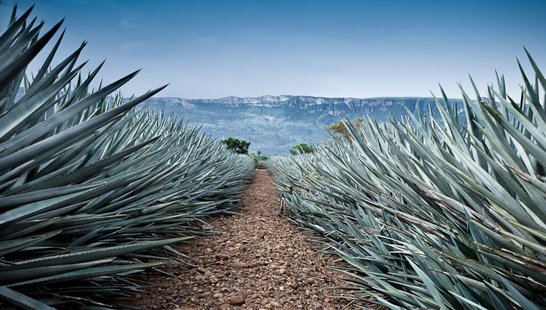 10 generations later the production is still in family hands and Jose Cuervo is the best-selling Tequila brand in the world. The flagship of the range is the Jose Cuervo Especial Reposado distilled with a 70 per cent agave share - a golden tequila, matured for four months in oak barrels, which unfolds its full-bodied and vanilla-crowned flavuor best when ice-cold. Jose Cuervo Especial Silver is a perfect base for long-drinks and cocktails thanks to its inimitable mild character.
The best tequilas of the Jose Cuervo distillery are to a 100 per cent made from agaves. The "tradicionals", which have been distilled in small batches and stored for four months in barrels of American white oak, are a tribute to the tequila of the founding years. Only the reserva qualities will pass a longer maturation period. With this range, Jose Cuervo presents the best extra añejo tequilas in the world. Only piñas, the heart of ten to twelve-year-old agaves, which have reached the climax of their maturity, are allowed to form the basis. These distillates matured for several years in French and American oak barrels come from the private collections of the Cuervo family. Each of the numbered 0.7 liter bottles is hand-tagged and sealed with wax.