Herdade do Esporão
Herdade do Esporão
On Nature, Responsibility and Inspiration
Less than 170 km southeast of Lisbon, near the historical city of Reguengos de Monsaraz, we stand in a landscape typical for the Baixo do Alentejo region. Here, between soft plains and long, curving valleys formed by small brooks, along wheat fields, vineyards and olive plantations, you'll find the Herdade do Esporão. The historical estate was acquired in the late 19th century by the Roquettes, a grand Portuguese wine family, and expanded into a true jewel of the Alentejo.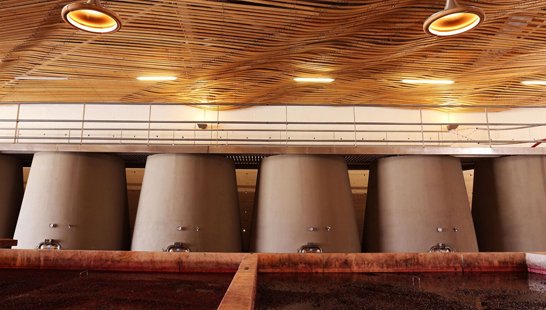 The medieval history of the region begins with the Christian recapture of Monsaraz and Baixa de Reguengos in 1232 — and since then wine and olive oil have been unfading hallmarks of the region. The geographic borders of Herdade do Esporão were drawn up in 1267 and have remained almost unchanged to this day. Among Portugal's winegrowing regions, Alentejo boasts an unparalleled spectrum of soil types: one encounters granite soils, others from crystalline limestone, Mediterranean brown and red soils and soils from slate. The summers are hot and dry, generally with more than 20 days on average topping 35ºC. Spring and autumn are mild and the winter is not overly cold.
Herdade do Esporão currently cultivates over 194 different varieties, 37 of those in full production. Those 37 varieties, many of them cultivated here since time immemorial, have all proven their ability to adapt to the conditions of the Alentejo region. Monte Velho is known in its homeland Portugal as the no. 1 option for affordable premium wines. Because the Esporão Reserva wines pair so magnificently with food, the bottles are especially popular in the nation's finest restaurants.
In 1985, the estate began inviting Portuguese artists to illustrate the wine labels on Esporão Reserva wines. One personal favorite of the Roquette family, Pedro A.H. Paixão, was commissioned to do the honors in 2016.