Frescobaldi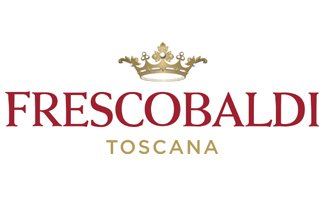 Frescobaldi
Cultivating Toscana Diversity
Since 700 years, the Frescobaldi family incarnates Tuscany in its innermost nature, tells its history, and displays the Tuscan art and age-old culture. Already during the Renaissance their wines were consumed at many European courts, such as the Royal Court of Henry VIII of England and at the court of the Pontifex. In addition, the Frescobaldi purveyed the workshops of Donatello and Michelozzo Michelozzi.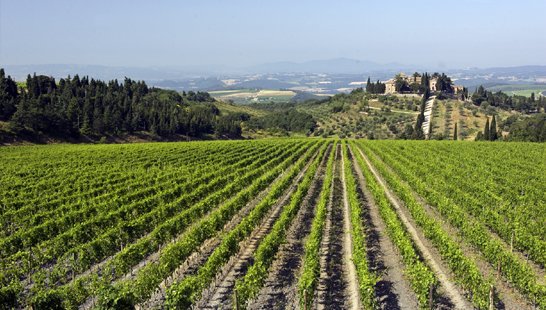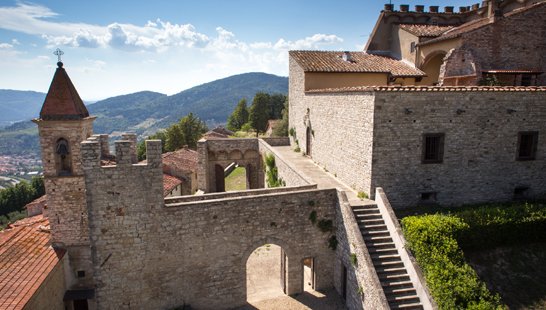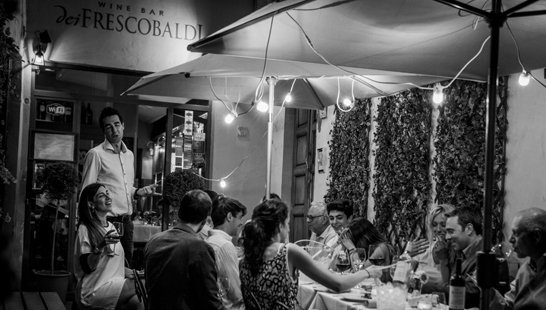 The Frescobaldi owe their eminent position among the best-known wine producers at European level to the high reputation of their wines and their long lasting commitment to the preservation and enhancement of the potential which is inherent in the Tuscan landscape. The combination of terroir and distinctive sense of innovation are crucial elements for the company's production philosophy. From early on, the company excelled by introducing noble grape varieties such as Cabernet Sauvignon, Merlot and Chardonnay on their own wineries and devoted itself to a particular degree to the appreciation of the Sangiovese grape. Since 1990, the company relies on the expertise of the well-known oenologist Nicolò D'Afflito and provides each winery with an independent team of experts, agronomists and oenologists.
The core of the Frescobaldi estates is located in the hills around Florence. The historical wine estate Castello di Nipozzano with its 240 hectares of cultivated surface is situated in the Chianti Rufina area. North of it is Castello di Pomino with 92 hectares of cultivated area. In Colli Fiorentini, Southwest of Florence, you will encounter the oldest property of the Frescobaldi family, the manor Tenuta di Castiglioni with 150 hectares under cultivation. At Castel Giocondo in the famous Brunello di Montalcino denomination, 230 hectares are cultivated. Since the late 1980s, the Frescobaldi are also represented in the Southern Tuscan province of Grosseto with a 55 hectare wine estate in the area of Morellino di Scansano.
Wein – eine Kunst
In den Frescobaldi Weinen schlagen die Herzen von Önologen und Winzern mit einer großen Passion für die Reben und das ihnen perfekt vertraute Terroir. Sie verstehen sich auf die Kunst, den Weinen eine Seele einzuhauchen. Dabei sind sie dem Respekt für die großen Traditionen, aber gleichzeitig der auch Offenheit für Innovationen und den einzigartigen Terroirs verpflichtet, die aus einer unvergleichlichen Vielfalt von Böden, Höhenlagen und Klimazonen hervorgehen. Jedes dieser Terroirs verleiht den Weinen eine einzigartige Persönlichkeit.
Eine Familie. Eine große Vision.
Die einzigartige Erfolgsgeschichte der Frescobaldis begann bereits vor mehr als tausend Jahren und ist eng mit der Toskana verbunden. Mit der wachsenden Bedeutung von Florenz im Mittelalter, wurden die Frescobaldis zu den einflussreichsten Bankiers und Protagonisten der Stadt. Bereits in der Renaissance wurden ihre Weine an vielen europäischen Höfen getrunken, so wie zum Beispiel im englischen Königshaus von Heinrich VIII und am Hofe des Papstes. Der führende Weinerzeuger in der Toskana und Italien zu werden und das wertvolle Erbe durch die Jahrhunderte hindurch weiterzugeben, war und ist das Ziel der Familie. Dabei sind der Respekt vor der großen Tradition und gleichzeitig Offenheit für Innovationen, die Basis ihrer Philosophie.