Fassbind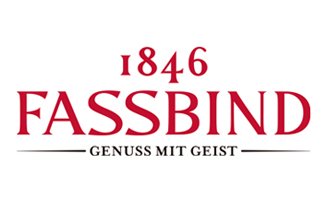 FASSBIND
Spirit and Satisfaction. Since 1846.
The Fassbind Distillery has a traditional reverence for the joys of indulgence, the passion for true craftsmanship and the holy pursuit of the art of distilling. The secret to the full flavor, natural aromas and purity of Fassbind's fruit brandies are passed carefully from generation to generation.
The "Alte Urschwyzer Brennerei" was founded by Gottfried Fassbind I in 1846. By 1856 it had already won a gold medal from Napoléon III at the World Fair in Paris. The very earliest ancestors of the Fassbind family, whose family tree can be traced back to 1395, are known to have cultivated cherry trees and distilled kirschwasser. This long tradition and tremendous expertise in the art of distilling can be seen in the quality of today's products. Each pour of Fassbind fruit brandies brim with the aura of authentic Swiss heritage. Today just as much as 160 years ago.
The Fassbind distillery is based on the Canton of Schwyz, the cradle of Switzerland. Oberarth sits at the spot where over 700 years ago the founding fathers of Switzerland raised their hand in unity and laid the foundation for the Swiss Confederation. Amidst mountains, lakes and forests, the Canton of Schwyz is a remarkable combination of different natural landscapes. Oberarth is placed at the foot of the world-famous Rigi and Rossberg, whose sunny hillsides are host to a great variety of fruit trees that are carefully tended by the local fruit growers. Only the purest fruit brandies from well-known Swiss fruits are used as eaux-de-vie, then meticulously processed and distilled to attain a highly aromatic character. The Les Vieilles Barriques deliver all the gentle charms of barrel-aged specialties, with a full-bodied taste. The Les Bruts de Fût Williams is a true original, with 54.5% abv delivering amazing power to fans of fine brandy.