Elena Walch
First Ladies of the Alto Adige
Elena Walch, architect by profession, has devoted herself since 1985 exclusively and with great commitment to her own vineyards. "Good wine does not grow easily!" is Elena Walch's credo, when you talk to her about quality. The career-changer Walch has thus turned her property inside out uncompromisingly and restructured her two Alto Adige Crus Castel Ringberg and Kastelaz.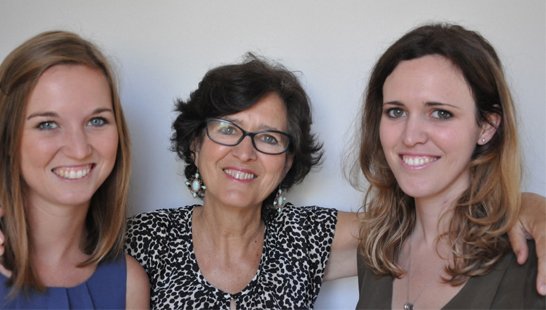 Vine by vine, the old Vernatsch varieties on their pergola system had to give way to modern Guyot-plants with varieties such as Chardonnay, Sauvignon Blanc and Cabernet Merlot. Low yields, healthy grapes and gentle vinification with purposeful use of wood provide us with fine, fruity and elegant white wines with fine varietal style, as well as with full-bodied and harmonious wines, sheer "tigers on velvety paws".
Located at an altitude of 380 meters, above the banks of Lago di Caldaro, you will find Castel Ringberg, the largest contiguous vineyard in Alto Adige. The small Renaissance castle, which was built around 1620 under Habsburg rule, is surrounded by 15 hectares of vineyards, which are oriented to the Southeast. Today, the castle houses a fine restaurant listing all wines from the premium locations Castel Ringberg and Kastelaz. 20 years ago, massive investment into new vineyards intended higher grades. The autochthonous grape variety Vernatsch had to cede, with the exception of an allotment of very old vines, in favour of internationally recognized classic grape varieties such as Chardonnay, Pinot Grigio, Sauvignon Blanc and Cabernet Sauvignon. The autochthonous variety Lagrein was replanted. Lagrein, endemic in South Tyrol is rich in tannines, and will only find in this gravelly, sandy soil its ideal, warm location. For winegrowing, Elena Walch in particular took into account the Guyot wireframe system, in order to achieve a qualitative harvest with low yields per hectare.