Domaine Laroche
Domaine Laroche
The Cradle of Chablis
The richly historical wines from the highly decorated Domaine Laroche are without question among the finest that Chablis has to offer. One might see it less as a miracle than predestination, as the holy walls within which these little masterpieces are created have long been ground zero for winemaking in the region.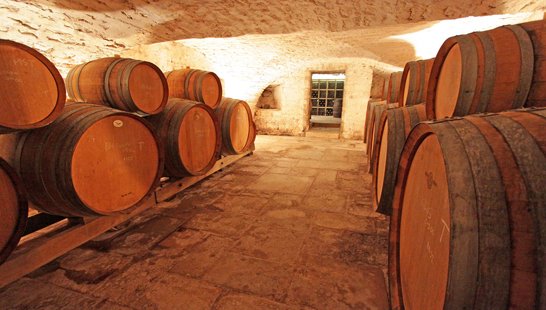 In the early 9th century it was here in the cellars of the L'Obédiencerie cloister that the first Chablis came to the world, vinified by the monks of the Fraternity of Saint Martin. As such, this building has represented the proud tradition of the entire region for over 11 centuries. In 1850, Domaine Laroche began planting its own first vines; it currently claims 90 hectares of vineyards as its own. All wines grown here follow a strict philosophy of regional typicity to draw the greatest richness, minerality and elegance from the local terroir. Also of crucial importance is an unwavering respect for nature and considerations of sustainability. The results speak for themselves, with Domaine Laroche offering an outstanding portfolio of perfectly produced Chablis wines in all price segments, from its "petite" Chablis to its award-winning Grand Cru.
The pride of the Domaine is surely its Premier and Grand Crus, which are strictly hand harvested and produced with meticulous care. These exceptional wines are just one more way that Laroche demonstrates the Domaine's standing among the region's absolute elite on both sides of the Serein.