Domaine Horgelus
Domaine Horgelus
The early bird
The Domaine Horgelus is located in the outskirts of Montréal du Gers amidst the sunny hills of Gascony, a region that for centuries has been known for its Armagnac and sweet liqueur wines.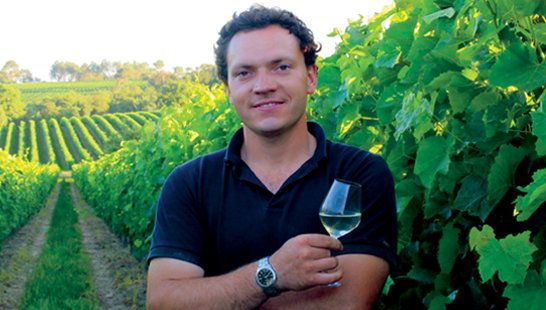 But in these days the Côtes de Gascogne call for attention with light dry wines offering a partly amazing price/performance ratio and providing by far the most popular white wines to the French gastronomy. In this regard, we have been pursuing the development of the region already for years. However, we literally stumbled over the Domaine Horgelus: Since our coincidental discovery at a fair, the wines of the Le Menn family have outperformed pretty much every regional competitor of name and distinction at our tastings in Bremen.

Young, talented winemaker Yoan Le Menn explains his secret as follows: "At our wine estate, everything is gearing to preserve the fruit, and the liveliness of the aromas. During the vintage, we get up early and harvest from three o'clock in the morning until the early forenoon to take advantage of the cool temperatures. Also during the vinification, we do everything possible to sustain the freshness of the wines. We strive for fruity, vibrant and uncomplicated wines for every occasion."
The fact that we became aware of their wines only by chance, is not a surprise to the young winemaker, who in other respects is of a rather modest appearance. "Just like you, customers from other countries have discovered my wines all by themselves. I focus solely on the quality in the bottle."
"The early bird catches the worm," a German proverb goes, and its French counterpart is something like: "The world belongs to the early birds".