Casa Vinicola Canella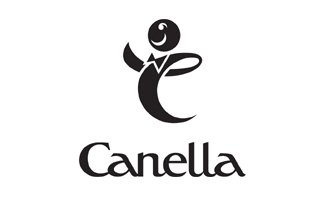 CASA VINICOLA CANELLA
Perfect sparkling
The area around Conegliano, which always has been one of the best provenances for Prosecco Spumante, was elevated due to new legal legislation to the status of a DOCG, the highest classification for wines from the grape variety Glera, as the prosecco grape is now officially known.
Canella Prosecco Superiore DOCG is a very delicate, dry and stimulating fresh Prosecco Spumante, fermented according to the "Méthode Charmat", an originally French treatment, refined in the Veneto. It preserves the fruity bouquet and a particularly fine perlage. With 89 Parker points and 90 points for the year 2011 from the American Wine Enthusiast and the accentuation "Best Buy!" for its good price / quality ratio, Canella Prosecco Superiore DOCG is one of the highest rated Prosecchi ever. The Casa Vinicola Canella was founded in 1947 by Luciano Canella to supply the restaurants in the lagoon of Venice with typical regional wines, especially sparkling wines. Thanks to the quality of products, soon national and international success appeared. The cooperation with Harry's Bar in Venice is legendary. Canella had their classic cocktail Bellini bottled and made it to a worldwide success. But noble sparkling wines always remained the foundation of the business, which today under the management of Luciano Canelli's children Nicoletta, Alessandra, Monica and Lorenzo.

Italy's favourite cocktails
For their world-famous classic cocktails Canella processes the juice and the pulp of fresh fruit and quality sparkling wines from their own production. To create Bellini, the typical Venetian cocktail, only the most aromatic white peaches are selected. To ensure the quality, Lorenzo Canella has even launched the cultivation of a highly aromatic white variety a few years ago on his estate. Rossini di Canella convinces with the intense aroma of fresh strawberries and the variety Mimosa Blood Orange owes its fruity bitter taste to the juice of Sicilian blood oranges. All Canella cocktails are free from artificial flavours. They are classics of great manual perfection and are famous for their freshness that is beyond any trend and therefore belong to the most popular cocktails of Italy.